Membership

Membership

Membership

MEMBERSHIP

MEMBERSHIP
THINKING ABOUT BECOMING A MEMBER?
Herb House is a truly special place for both relaxation and pampering as well as serious health and fitness.
We have three tiers of membership at Herb House,  designed to allow you to make the most of your time with us, whatever your motivation, choosing the best and most suitable membership for you.
To find out more about our Memberships and our Team please contact one of the membership team, please email membership@herbhousespa.co.uk or call us on 023 80287 184.
MEMBERSHIPS
Find the membership that suits you...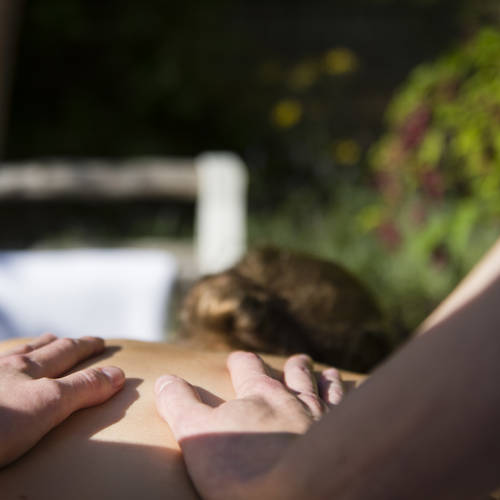 Full Works Membership
This is Herb House's most inclusive membership – and it's all about you! Designed to help you nourish mind, body and soul, it is all about a balanced approach to life. Fitness, relaxation, pampering, delicious food and time with friends and family.
VIEW DETAILS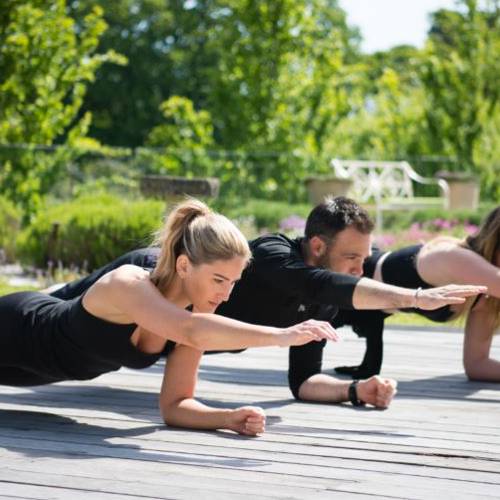 All Access Membership
All Access Membership is designed for those who want to take a balanced and varied approach to their health.
Join any group fitness class taken by our expertly trained instructors, workout in our gym or chill out in our spa facilities.
VIEW DETAILS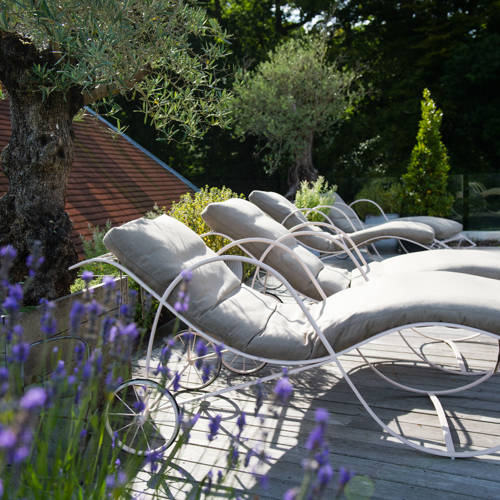 Club Membership
Club Membership is designed for those who want to take time for themselves in our New Forest retreat and allows access to our spa facilities.
Work out in the gym or re-energise and relax in our spa facilities.
VIEW DETAILS
Events at Lime Wood
At Lime Wood we were lucky to be joined by Holly Tucker MBE, founder of Notonthehighstreet and Holly&Co, for an inspiring evening discussing the highs and lows of Holly's journey and finding her true calling in championing small businesses.
This is just one of many inspiring events our members at Herb House can enjoy, with the added benefits of being first to know plus exclusive members discounts.
TOP 5 REASONS TO JOIN US
If you haven't joined but you're thinking you would quite like to, here are our Top 5 Reasons to inspire you....
1) Award-winning Facilities - Full access to our award-winning spa facilities tucked away in the heart of the New Forest. Influenced by our natural surroundings, Herb House is designed over three levels and has an o-zone treated Lap Pool, massive Sauna and indoor Hydro Pool with stunning forest views, a Mud House, a steaming outdoor Hot Pot, and re-designed 'Matt Roberts' rooftop gym.
2) Top Quality Fitness Training - Our Fitness Instructors are all fully qualified Personal Trainers, trained by Top UK fitness expert Matt Roberts. Access to bespoke Personal Training and Small Group Training, as well as a wide range of fitness classes that run 7 days a week. 
3) Feel-Good Food - Enjoy delicious, natural and seriously healthy food, smoothies and juices in Raw & Cured Bar; a menu that is prepared daily by our team of creative raw chefs and perfect before or after a workout, or for chilling out in with friends. Members receive a 10% discount off all food and drink.
4) Exclusive Events* - Access to exclusive monthly Member's events; talks, workshops and social evenings in Herb House and Lime Wood with experts such as Nutritional therapist Amelia Freer, Bamford, and top health practitioners.
5) Fixed Lifetime Rate - A fixed lifetime rate means your rate stays the same for the duration of your membership. You'll also receive 10% off all spa treatments, shopping in our spa boutique 'Curated by Lime Wood', and food and beverage both in the spa and the main hotel.
*subject to COVID-19 restrictions
The Hideout
Lime Wood's new outdoor studio space
The Hideout is Lime Wood's new outdoor studio space designed to bring you closer to nature whilst enjoying some 'you' time. With stretched canvas overhead, floor to ceiling clear walls with open views across the field to the treeline.  It is a tranquil and quiet retreat with heated floor, perfect for yoga, meditation, Pilates, and small group fitness classes.
Lime Wood and Herb House have always been inspired by the Forest and now you can breathe, stretch and soak in the surroundings from the warmth and comfort of The Hideout.
YOU SAY IT BEST...
WHAT OUR MEMBERS THINK...
"David and I took the plunge and upgraded our membership to "Full Fitness membership" from June this year.  We're glad we did. On top of all the usual benefits we now enjoy structured weekly training sessions guided by an experienced professional trainer; the fact that it's part of the package is a great incentive to book up and keep moving!"
Jane Clouting
"Joining Herb House has been one of the best decisions we have made. As our lifestyle is quite hectic, Herb House has remained our sanctuary of calm during the madness.  The grounds in which Herb House is set are truly breathtaking, our favourite views are of the herb and flower roof top garden and of the Mediterranean olive trees swaying by the outside jacuzzi. The team at Herb House are always super friendly and hospitable, nothing is ever too much to ask" 

Victoria and Ben 
"Stepping into the Herb House Spa is like stepping out of your hectic, stressful life and into a serene, relaxing world that allows you to take that important time to recharge and rejuvenate. Since becoming a member 3 years ago, not once have I taken this haven of tranquility for granted, as each time I visit it delivers what it sets out to, which is to provide me with a place of calm to relax and reflect. I just love it!" 

Lee Smith
"Joining Limewood was one of the best decisions we've ever made. It gives us time in the week to just do something for ourselves and escape the real world for a while. It's friendly, relaxed and the staff are, without exception, all excellent.  We are fitter, healthier and happier as a result of becoming members."
Pip Redding
"Herb House is now a home from home. I use it to combine classes and work on my mac (I'm office free) a couple of times a week, as well as enjoying the raw food. Growing up on a sugar free diet with a health food entrepreneur mother, the food here is a more Instagram-friendly, super yummy version of my regular diet." 
Amanda Thomson
"Lime Wood is where I love going for my physical and emotional wellbeing. The staff are all so kind and welcoming, other members are so friendly and considerate; it's like being a member of a big family. The Fitness Instructors are exceptional and I feel in very safe hands. Thank you to everyone involved." 
Debbie Pinney
"Becoming a member of Herb House was the single best decision I made 3 years ago. I've taken advantage of all aspects of my membership, from the hardest of gym classes, to a de-stress massage, to a cookery class and everything in between. The range of classes, the spotless gym and relaxing spa are simply unrivaled. It is a place you want to go to; therefore I find myself there at least 4 times each week!"
Kate Hollowood
"The new gym set up is a major progression for those like me who want to maintain fitness in the most effective way. The new equipment offers an infinite combination of workouts which is why the induction and initial assessment are so important in designing a bespoke programme that I now access on the Wellness App.
Well done to the team for adding a new dimension to the fantastic facilities at The Herb House that I continue to enjoy after nearly ten years."
Jim Rowland