Matt Roberts Fitness

Matt Roberts Fitness

Matt Roberts Fitness
Bespoke Personal Training
in the heart of the New Forest
To help you feel your absolute best  we have partnered with some industry experts who share our ethos of balanced wellness. They are not about fads or quick fixes, but considered and intelligent, everyday changes that leave you feeling great!

Matt Roberts is renowned for perfecting some of the most famous physiques in the public-eye, but is also widely recognised to have pioneered one-to-one training within the UK in the 1990's, making him the industry name for health and fitness, and now you can train in the 'Matt Roberts Way' at Lime Wood.
Having pioneered one-to-one personal training within the UK in the 1990's Matt Roberts has become the industry name for health and fitness, and is responsible for honing some of the most famous physiques in fashion. We have been working with Matt for over four years now on a series of three-day fitness retreats. His motivational training style, that integrates a wide range of disciplines and methods to keep both body and mind challenged in a variety of ways, has inspired our guests to kick-start a new approach to their fitness and start achieving their goals.
Matt Roberts Personal Training
The Matt Roberts Personal Training philosophy means you will benefit from dedicated one-to-one sessions, creating a unique dynamic with your personal trainer and allowing you to focus on one thing – your results. We recognise that everyone is an individual who requires a bespoke programme to ensure you achieve such good results.
The ability to draw conclusions from an initial consultation (focusing on diet, fitness and therapy) allows our personal trainers to build an in-depth picture of that person. Although Matt Roberts personal training programmes are underpinned by fundamental philosophies; manipulation of repetitions, tempos, rest periods and loads within a combination of big compound and strength training, they provide the stimulus for clients to achieve great results.
Designed to be progressive and challenging, your plan will take you through all facets of fitness development, making sure that you are not just leaner, but also stronger, more flexible, more stable and agile.
Matt Roberts Personal training integrates a wide range of disciplines and methods to keep both body and mind challenged in a variety of ways. Using strength, mobility, stability and cardiovascular conditioning, we make sure that there is forever new stimulus that encourages the body to keep progressing, no matter how long you have trained or what age you are. 
Your training programme will be tailored to suit your strengths and capabilities. We teach you how to adapt your lifestyle, transform the way you work out and what to eat – you will be amazed with what you can achieve.
To enquire about Personal Training at Herb House please email us at reservations@herbhousespa.co.uk
or call us on 023 8028 6998 
Train at Lime Wood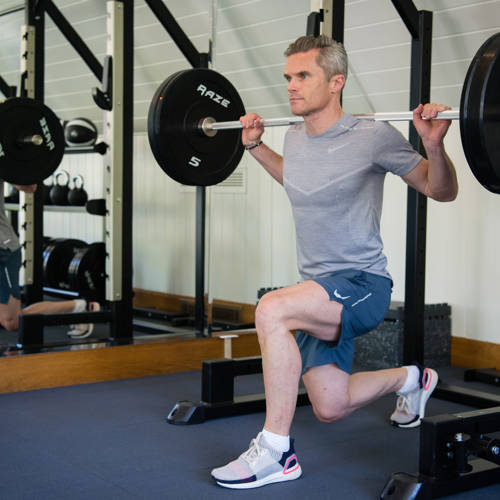 The Gym
A totally redesigned space in the Herb House that has been created with Matt's training style in mind with a brand new functional fitness space and the latest Technogym equipment. A boring hotel gym this is not, this is a fully functioning top level fitness space with next level views! 

Matt's training philosophy has driven the design and re-fit of the gym space, and allows the team to demonstrate their programming and training skills to the very highest levels.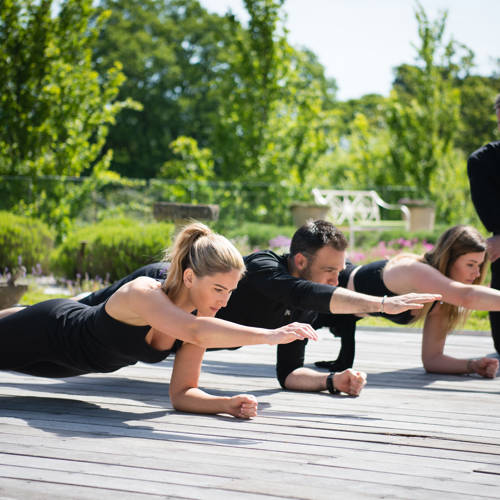 The PTs
The Herb House Personal Trainers have all had further training so that they now integrate the Matt Roberts philosophy into their sessions and classes. His philosophy focuses on mobility and stability, building effective movement skills and strengthening all muscles to create a strong and mobile body.
The team is headed up by Justin Pimm, Fitness Manager. He is working alongside our fantastic existing trainers and we will continue to grow the team this year.
ABOUT MATT ROBERTS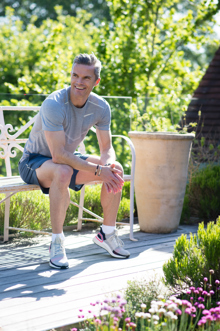 With over 22 years' experience Matt and his team know what their clients want from their training and how to deliver their goals. It's a common-sense approach built on efficient and effective methods founded on the latest industry thinking, and not the latest fads and trends, where his clients always remain at heart.
As the UK's leading personal trainer and best-selling fitness author; Matt Roberts presides over a multifaceted fitness and nutrition empire including three personal training centres, a series of internationally published fitness titles, TV programmes, fitness DVDs, intelligently designed, technologically advanced home exercise equipment and range of nutritional supplements.
Matt has become the industry name for health and fitness, and is responsible for honing some of the most famous physiques in fashion, music, politics and industry, including Tom Ford, John Galliano, Trudi Styler, Michael McIntyre, Amanda Holden, Mel C and The Saturdays.
He is also the health and fitness expert for a number of national and international media outlets, including BBC Radio 2, BBC Breakfast, Sky News and frequently writes and runs seasonal promotions for The Times, The Daily Mail and Telegraph. He also makes weekly contributions to the consumer press, television and radio, alongside being a nutritional and fitness consultant to global brands.