Holistic Skin Health Retreat

With Sarah Chapman at Lime Wood

Holistic Skin Health Retreat

With Sarah Chapman at Lime Wood

Holistic Skin Health Retreat

With Sarah Chapman at Lime Wood
Holistic Skin Health Retreat
With Sarah Chapman at Lime Wood
Thursday 23rd September – Friday 24th September - *SOLD OUT*
Thursday 10th March – Friday 11th March - *SOLD OUT*

Supercharge your skin's health and achieve a radiant, rejuvenated complexion with our 360-degree skincare and wellness retreat. New for 2021, Lime Wood's skincare expert, product formulator and Superfacialist Sarah Chapman will be hosting her first-ever retreat in the heart of the tranquil New Forest.
With over 20 years of experience and advanced training, Sarah is one of London's most sought-after facialists. Her bespoke facial treatments, which combine the most advanced science and technology, and product range that blends science, nature and luxury, consistently deliver outstanding, dramatic results.
Designed to restore both skin and senses, you will spend 24 hours focusing on your own skin health and total well-being – learning to understand that the health of our skin is influenced by many factors, not just the products we apply to it.
On this intimate retreat, you will spend time with Sarah, have a one-to-one consultation with a Skinesis skincare specialist who will prescribe you your bespoke skincare regime, and enjoy two deeply indulgent science-powered Skinesis facials. Sarah will also host a relaxed discussion and Q&A before dinner.
You will have time to reflect with a relaxing and restorative movement session, enjoy downtime in the Herb House Spa or the forest surroundings, tuck into meals that will nourish both skin and soul, and spend the night in a huge bed - all of which will make for very a peaceful sleep! 
SOLD OUT
What to expect...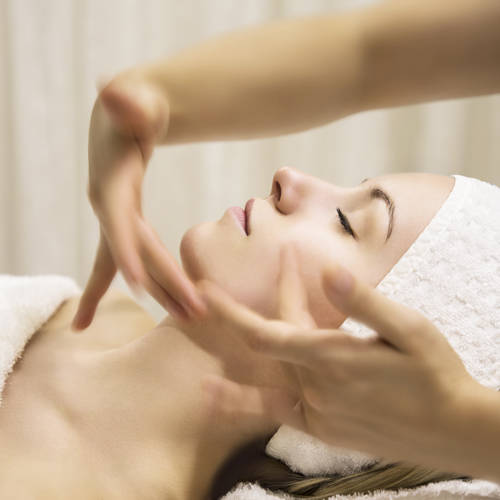 The retreat includes:
• Pre-retreat questionnaire and consultation form to help you make the most of your experience
• 1-night stay in a double bedroom
• Delicious, nutritious and healthy meals designed in partnership with Lime Wood's wellbeing and nutritional expert Amelia Freer Dip ION FdSc, including dinner hosted by Sarah
• 1 Skinesis Deluxe Stem Cell Collagen Activator Therapy Facial (90mins)
• 1 Skinesis Luxury Bespoke Facial (60mins)
• Exclusive one-to-one skin health hub session with Sarah's team
• Optional early morning meditation and stretch session
• Plenty of downtime to use the award-winning Herb House Spa and enjoy the Forest surroundings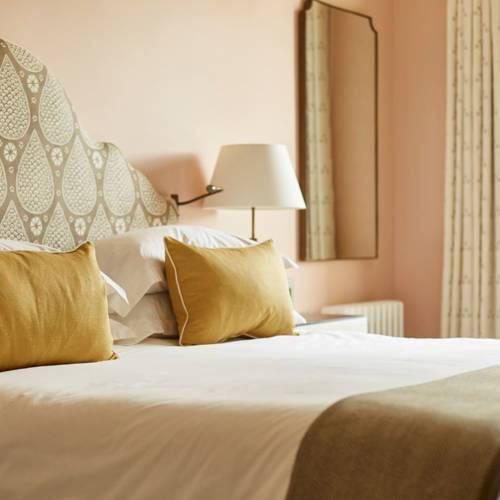 What to bring?
• Comfy clothes. We want you to feel as comfortable as possible throughout the retreat, so there is no dress code in the evenings. Just wear what you feel most relaxed in –
but of course do dress up if it makes you feel good!
• Yoga clothes if you want to join in the movement and stretch session
• Toiletries as required, although Bamford body and hair products are in the rooms and Herb House Spa showers
• Nightwear
• Underwear
• Phone and charger – likely a necessity, although we will suggest that this retreat is a lovely opportunity to switch
off for a while
"I have always taken a 360-degree approach to skin health. Working with clients in my treatment room for the last 20 years has shown me that our complexion's condition is affected by an array of factors, from environment and stress levels, to diet and lifestyle. During this retreat, I will share my professional insights and tips for nourishing the skin and improving your overall health, complexion and wellbeing." – Sarah Chapman
ABOUT SARAH CHAPMAN...
One of London's most sought-after facialists, Sarah Chapman's client roster features A-list celebrities, beauty editors and discerning facial obsessives. Sarah's Skinesis clinic, tucked down a quiet street in Sloane Square, is the capital's number one destination for those pursuing perfect skin. Seamlessly melding Sarah's signature 'gymnastics' massage technique with high-tech wizardry and potent cosmeceutical products, a Skinesis facial delivers calm, rejuvenated skin that glows with youthful radiance.
Herb House is one of only three destinations in the UK, including the Chelsea flagship, where you can experience a Sarah Chapman facial. An elite team of our top therapists has been personally trained by Sarah to deliver the award-winning Skinesis experience outside of London. Each and every facial is tailored to meet the needs of the client, meaning no two are ever the same.

Skinesis, Sarah's eponymous range, is stocked in Curated by Lime Wood, enabling you to maintain your glow at home. Sarah's unique approach, blending science, luxury and nature, has set a precedent in the skincare world, proving cosmeceuticals can be beautiful and wonderfully indulgent to use. ­­Brimming with restorative botanicals and results-driven actives, the efficacious range works at both the cellular and surface-level for inimitable results.
Sign up for Sarah Chapman x Lime Wood news
Our 2021 retreats have now sold out! Be the first to hear about future retreats and Sarah Chapman X Lime Wood news
Terms & Conditions
Bookings on the Sarah Chapman Retreat can be cancelled with no charge up to 14 days prior.
If we are not able to run the workshop or retreat due to Covid-19 then guests will be able to receive a full refund or postpone to a future date if suitable.
If you need to cancel or amend your booking within 72hrs of arrival due to Covid-19, we can cancel your booking or look to transfer your booking to another retreat date with no charge (subject to availability).